検索
コンドミニアムの詳細& 料金の提案
予約する
ありがとうございます
Ilikai 2602 3br/2ba Penthouse Ocean/Harbor View - 2K1Q2Twn
絶景が満喫できる希少物件、3ベッドルームのイリカイペントハウス
3 ベッドルーム for 8 宿泊者 (最大 8)
1777 Ala Moana Blvd, Honolulu
予約係にお問い合わせください
解りやすくご説明いたします。
808.784.3410迄お電話下さい。info@gaiahawaiirentals.com
または お問い合わせフォーム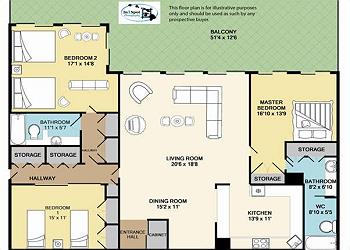 説明
イリカイホテルの頂上に位置する高級プライベートレジデンス・ウイング。設備の整ったペントハウスは他に類を見ない稀な物件です。広いオープンリビングスペースへ入るやいなや、輝くパシフィックオーシャンがお客様をお迎えいたします。フロアーから天井まで伸びた窓はさり気なくハワイ休暇の忘れられない思い出シーンをエレガントに演出します。部分的に屋根が付いた大きなプライベートアウトドア・バルコニーへは3枚あるスライドドアからアクセスできますので、ゆっくりくつろいだりお食事をお楽しみ下さい。

快適なマスタースイートには、海に面したフルサイズバスルームが完備され、そこからバルコニーへのアクセスが可能です。オープンリビングスペースは、マスタールームと物件の反対側に位置する2つの広いベッドルームを分離させています。手前に位置するベッドルームも海に面し、バルコニーへアクセスすることができます。

ハワイ風のお料理をこちらのフルサイズキッチンで作ってみませんか?ペントハウスのプライベートバルコニーでのダイニング体験は特別な思い出になるに違いありません。ビーチ&プールサイド用スナック作りもCorian社製のアンプルカウンタースペースと最高級の家電製品でならあっという間です。

当ペントハウスは、ホノルルで最も人気のあるふたつの娯楽地域、カカアコとワイキキの間に位置しています。カカアコはたくさんのお洒落な飲食店とショップが立ち並ぶホットスポット。ワイキキは素晴らしいホリデーを過ごすために必要なものがすべて詰まった旅行者のメッカです。ハワイ州で一番大きなアラモアナ・ショッピングセンターへはホテルから徒歩たった15分の距離。泳ぎ、ダイニング、エンターテイメント数え切れないほどのオプションがあなたをお待ちしています。

ご注意:メイドサービスやタオル・リネン類の交換は行っていません。駐車場は建物内にあり(空き状態の確認が必要)、ホテル側に直接別途支払いとなります。無料WiFi完備。

ハワイ州GET & TAT ライセンス番号: 151-555-2768-01
ご住所

1777 Ala Moana Blvd, Honolulu

バスルーム

2
お部屋の広さ

2000 ft2

ベッド数、サイズ

2 Twin, 1 Queen, 2 King
このコンドミニアムのレビュー者
Awesome Experience!

Honolulu US, 19. October 2019

October, 2019日後に1日間滞在

The place was very spacious, clean and had the most perfect view of the sunset! There's is everything that you would need - kitchen ware, pots, pans, plates, toiletries and extra blankets & pillows. The lanai is icing on the cake. Perfect place to have a chilled beverage and watch the sun set!

There is some construction going on; they are replacing the glass windows in the hall right outside so if you plan on sleeping in during the day that might be difficult. But that should be a short term issue and your in Hawaii so there's no reason you should be indoors during the day!

Overall I would definitely stay here again and I just wished my stay there could've been longer. Thank you Gaiahawaii for the awesome stay!

Response from Asset & Management Int'l, LLC dba Gaia Hawaii Vacation Rental

23. 10月 2019

Aloha, Thank you very much for taking your time to write us a review. We are very glad to hear that you have enjoyed your stay at our unit. We do apologize if the construction for the glass windows in the hallway have caused any inconvenience. It was a pleasure having you as our guest, and we look forward to serving you again in the future! Mahalo, Gaia Hawaii

Amazing!!

This home was absolutely beautiful! Very clean and well maintained. It's exactly as described. We would definitely go back and stay again. Staff was friendly. We are from West Virginia, so the beaches we usually visit on the East Coast are definitely different. Hawaii was amazing!! This was our first visit and definitely not our last!

Response from Asset & Management Int'l, LLC dba Gaia Hawaii Vacation Rental

05. 8月 2019

Aloha, Thank you very much for taking your time to write us a review. We are very pleased that you've enjoyed your stay at our unit at Ilikai Hotel. We would love to have you as our guest again! We look forward to hearing from you again in the future. Mahalo

Waikiki paradise

Lisa M. から United States, 06. May 2019

April, 2019日後に3日間滞在

I would highly recommend this vacation rental! It was even better than the pictures! We arrived to some Hawaiian chocolates and water which was a nice touch after such a long trip! The unit was clean and had everything we needed! The view from the lanai was breathtaking! The rental company was helpful and answered all my questions promptly! Beautiful resort too!

Response from Asset & Management Int'l, LLC dba Gaia Hawaii Vacation Rental

07. 6月 2019

Aloha, We appreciate taking your time to write a feedback. We are glad you enjoyed your stay at Ilikai Hotel penthouse. We are also glad we were able to help you with your questions. We hope to see you again! Mahalo

great spot

Margaret A. から sacramento United States, 02. March 2019

February, 2019日後に5日間滞在

Penthouse was awesome. Added to a great five days on Waikiki Beach. Easy access to Hilton Lagoon and beach. Would definitely stay here again.

A true penthouse with a killer view

Stephan K. から Palos Verdes Peninsula United States, 21. November 2018

November, 2018日後に3日間滞在

Totally recommend this place when you've a a family or multiple people and staying longer then a few days. Has all the amenities of a home.

Hawaii vacation

Boomerang Beach Australia, 27. September 2018

September, 2018日後に5日間滞在

We hired the penthouse for a family holiday as it provided the space for us all to enjoy. The balcony was the perfect spot to hold our family dinner for the 9 of us. Not all staying in the penthouse. The only thing I can fault is the condition of the property it needs some maintenance. Perfect position and amazing views

Amazing Family Holiday Getaway

United States, 12. August 2018

July, 2018日後に14日間滞在

Excellent amenities, amazing views, wonderful staff to communicate with, very prompt and professional. Would highly recommend!!

Work trip

Seattle United States, 29. July 2018

July, 2018日後に3日間滞在

Lately I've switched from hotels to part time rentals when I travel for work - and this rental justifies that choice- penthouse views from a huge lanai - spacious - immaculate- convenient.

Great girls trip!

Vincent P. から 1 United States, 19. July 2018

June, 2018日後に5日間滞在

We wanted something special to celebrate our Grandmothers 89th birthday, and this exceeded our expectations! The view was jaw dropping amazing, the unit was extremely spacious, very clean and very comfortable. We spent every morning out on the balcony drinking our coffee that we made in the kitchen. We had everything we needed stocked in the kitchen as well. The central air conditioning was a blessing as it was hot the week we were there. We loved the restaurant downstairs, there is so much to see just by walking outside the building toward the water. The resort had free live music and Hawaiian dancers one nite which was great. The people at Gaia we very kind and helpful. We definitely want to go back and stay in that unit!

Outstanding Property!

Niceville United States, 23. March 2018

March, 2018日後に3日間滞在

This property did not disappoint! Location is great and accommodations are fabulous. This was perfect for a family of seven! Super clean and everything we needed.

Ilikai Condo vacation

Markham Canada, 06. January 2018

December, 2017日後に8日間滞在

The location of this rental was excellent. The sunsets were spectacular. The property was clean however very worn. The carpet was stained badly in many areas and should be replaced. The two king beds were very worn and sagging in the middle. These upgrades would make the property perfect in every way. There was lots of room for six adults. Check in was easy with the door code and there was never a problem with the WiFi connection. There was a public parking lot next door that was less expensive than the valet at the hotel. We enjoyed our visit at this condo

What a great week

John G. から Dunedin New Zealand, 26. November 2017

November, 2017日後に6日間滞在

Great apartment - great location.
We had a fantastic family holiday and would very happy to recommend the apartment and Gaia Hawaii.

Response from Asset & Management Int'l, LLC dba Gaia Hawaii Vacation Rental

27. 11月 2017

We have very happy to hear that you enjoyed your holiday at Illikai hotel. We hope that we will have you again near future!

Special time

ATSUSHI M. から Japan, 09. October 2017

September, 2017日後に5日間滞在

I got the best experience.
I also want to use the next.

Location is the best
Cleaning is wonderful
Special penthouse

Thank you

Great location - Home away from home

John O. から Edgeworth AU, 12. September 2017

August, 2017日後に11日間滞在

Absolutely loved this property. It felt like home within the first half an hour. No need to bring anything, it's all here. In-house laundry with large washer & dryer is a big benefit so you can pack light and shop til you drop. Excellent wardrobes and storage areas. Kitchen very well equipped with all utensils, pots and plates etc. Beds were all very comfortable. Could not beat lounging around on the huge lanai every evening. Easy walk to beach and lagoon. Property on the quieter side of Waikiki but only a 20 min walk, or catch any number of buses from the stop outside to get into the heart of the bustling Waikiki night scene. Ten to 15 min walk in the opposite direction will get you to Ala Moana shopping centre which is Huge! There is a Convenience store inside the hotel complex below. Great on-site coffee shop, plus Cinamons for casual dining and Sorentos for fine dining, all on-site. Great communication with Property Manager. Access via a door-code is fantastic. No swiping cards, keys etc. Everything just so easy! This property will not disappoint. Thank you for allowing us to enjoy the magnificent views over the harbour, ocean and city skyline from such an amazing condo.

Penthouse 2602 - Ilikai Apartments

PENNY H. から United States, 21. August 2017

August, 2017日後に8日間滞在

We had a fabulous time in the apartment. The view was stunning, the location perfect and there was plenty of room for all eight of us. The beds were comfortable with plenty of extra bedding should we have needed it. Having access to beach towels and beach accessories was a big plus as we had 4 children in our group of 8. Having a washing machine/dryer and full kitchen facilities was a added plus for us as we could relax on the deck without stressing about where we were eating that night or having to find a laundromat. The kids loved it and we would definitely be looking to rebook here when we visit Honolulu again.

very good

JIN C. から United States, 17. July 2017

June, 2017日後に4日間滞在

We love this house very much.

Hawaii dream

Ashurn United States, 13. July 2017

June, 2017日後に14日間滞在

It was amazing beautiful view perfect location.

Luxurious Family Living

RAIN F. から United States, 30. May 2017

May, 2017日後に12日間滞在

We felt right at home. Comfortable setting with a timeless view each time you enjoy the sunset in the quiete and peace with your family. What a precious gem for a multi generation family looking for all the ammenities and conveniences of Waikiki. Pleasant stay and felt at home and safe coming home.one deep cleaning could be used well by the whole unit and its light fixtures. But this unit was still far cheaper than getting 3 suites with the same view in any other hotel for our whole party. We were very pleased.

Marvelous view

HATSUE W. から Cologne United States, 15. February 2017

February, 2017日後に8日間滞在

For my mothers 88th birthday, whole family got together. We all enjoyed the marvelous view and good location.

Excellent Condo

Neil F. から Herne Bay New Zealand, 20. December 2016

December, 2016日後に7日間滞在

The property is excellent, very large - there were 6 of us staying there, great balcony and views. The property management company - Hawaii 50 - were superb. Would rent this again and recommend to others.

Penthouse

Jennifer S. から arrington US, 12. December 2016

November, 2016日後に8日間滞在

First impression: enter into a beautiful view but noticed a smell. The kitchen had a rice cooker that had moldy rice with thousands of fruit flies that stayed around for our 8 nights. I called the owner to inform her of the situation and she asked if I had taken care of it. Which I did but shouldn't have had to. The master bedroom has 2 king size beds that laid on the floor which was difficult for my husband to get up and down in.
Best part: beautiful view, wonderful location, very roomy, otherwise a beautiful penthouse.

Fantastic Penthouse

Mike P. から Hastings NZ, 13. November 2016

October, 2016日後に8日間滞在

Our flight from NZ arrived around 6am, and we took a taxi to the Ilikai and found a good place for breakfast at lobby level. By midday we were contacted by the property manager to say the Penthouse had been serviced and was ready for us. We very much appreciated the early check-in. The Penthouse itself was clean and well set out. It has a large outside deck and spectacular views across the marina and out to sea. Great location. The furniture is excellent and the interior is very spacious. We stayed 8 nights. A couple of days into our stay, one of the two air-con units failed, which impacted the living area and master bedroom. We notified the property manager and a AC technician came the next day and then fixed the problem the day after that. We were happy with the prompt response and good communications. We cannot fault anything with our stay and would definitely stay again. The only two recommendations I would make are: (1) the carpet is white and is marked in some areas from previous guests. Possibly better to change to a more forgiving colour than white. (2) the single beds in the third bedroom have headboards and footboards, which made them too short for our teenage son who happens to be tall. Best to have no footboards so as to not limit the height of guests for beds. Otherwise we give it top marks.

awesome sunsets

Gaertringen DE, 26. September 2016

September, 2016日後に5日間滞在

good location,awesome sunsets. Unfortunately the aircondition didn´t work at all in the living room and in the room next to the kitchen. Second bedroom - mattresses on the floor only ...the bed was disassembled outside on the balcony. Nevertheless we had a good time.

Perfect for Family vacation

YUKO M. から Toyko Japan, 28. August 2016

August, 2016日後に1日間滞在

View from the lanai was awesome! The condo was very spacious for our family (6 people). Everything is prepared. It is very easy to use all. My grand mom use a wheelchair but no problem at all!

I would recommend definitely!!

I would recommend this property

Greenwich United States, 27. June 2016

June, 2016日後に7日間滞在

The 3 bedroom penthouse at the Ilikai is ideally located. We appreciated the beautiful view and with small children, the convenience of having a washing machine in the apartment. It was also helpful to have free wifi in the apartment. The property management company went out of their way to help my elderly mother when she locked herself out of the apartment; for that, I am eternally thankful to Sabrina Hsu. However, the apartment is a missed opportunity - the furniture is tired and dated, the carpet was stained, the air conditioning is not strong enough in one of the bedrooms which is hit most by the sun and there were not enough towels. There was no dish rack to dry hand-washed dishes, nor a dishwasher. I wish there had been a safe in the apartment. I would still recommend the property given its location; we spent the entire day exploring the island and only slept, did laundry and ate breakfast in the apartment.

Amazing place to stay!

Neesha A. から Ouruhia New Zealand, 27. March 2016

March, 2016日後に5日間滞在

Amazing place to stay. Walking distance to Waikiki shopping. Had everything we needed. Lovely large balcony & great rooms. Right by the Hilton Lagoon which anyone can use. Definitely recommend

John's Trip to Honolulu

John Y. から Lynnwood US, 04. March 2016

February, 2016日後に5日間滞在

No Music!!!

A Home Away From Home

Seattle US, 22. October 2015

October, 2015日後に6日間滞在

The 3 bedroom Ilikai penthouse is a fantastic place for a large group wanting to enjoy the Waikiki area as well as the surrounding sites. While most website photos make rental accommodations look larger than they really are the opposite is true for the Ilikai penthouse as you don't really appreciate the size of the accommodations until you see it in person. All of the rooms are very spacious, with a queen bed in the master bedroom, two king beds and sofa in the second bedroom, and two twins in the third bedroom (officially a den I think). With lots of space and a full kitchen we all felt right at home cooking most of our meals and lounging around in between adventures. The desk area and free wi-fi was great for our teenage daughter wanting to keep in touch with her friends back home. On most vacations we are ready to get back home after several days but not so with these accommodations as they already made us feel at home.

Great location and views

Kathryn G. から Christchurch New Zealand, 18. June 2015

June, 2015日後に10日間滞在

We (family of 6 adults) had a fabulous holiday here and enjoyed every minute. It was great we had a contact number to ring as well as an after hours one as our flight was delayed so we weren't able to meet our contact. When we arrived on the the Penthouse floor we had no idea which one it was as there were so many, but a quick ring to Jason and he was able to tell us which way to go as well as inform us about the wifi and also where to put our rubbish etc. We entered the penthouse and were greeted with the most amazing sunset! We really appreciated the personal touches of coffee, chocolate and shampoo/conditioner. The penthouse provided everything we needed although there were only 5 beach towels and 4 pool passes. This is not sufficient when the unit can sleep 8 people. The pool though is quite dated so we spent all our time at the beach which was less than a 5 minute walk away and a great place to swim. The Ala Moana mall was only a 10 minute walk away. The Ilikai is in a great location with lots of handy restaurants and also ABC stores to replenish food and drink supplies. The Ilikai store was very handy but slightly more expensive than the ABC stores. The balcony was a great place to enjoy the view and watch the world go by. We were also given a later check out which was very much appreciated as our flight didn't leave til later that night.
Thank you for making our first trip to the USA a great one and we would love to come back.


Moms 80th bday trip

Ann P. から Houston United States, 20. March 2015

March, 2015日後に5日間滞在

We had a poor start in that we couldn't figure out which unit was the rental. We arrived near 11pm, and was told the door was open for us. However, there are multiple units on the top floor, and the one that is labeled "penthouse' is not the unit we rented, despite the papework saying penthouse. Eventually, it was sorted but not having a 24 hour helpline made it difficult. View was spectacular but the air conditioning didn't work in 1/2 the unit and it was very hot at night, especially in the room that had no windows...another unpleasant surprise--it was like a cave. Location was great. It would have helped to have some description of things about the unit...for example, where the trash went out, the code to the gym, etc. Overall, a mixed experience

Very nice

Cypress United States, 11. March 2015

February, 2015日後に5日間滞在

We had a super nice stay. This condo is great for a big family vacation! They even had sandals, buckets and shovels, beach mats, and many more so you can visit there with your minimum belongings! It's very close to ala Moana center, so if it's rain, you can spend whole day for shopping! It's even close to the beach in front of Hilton. You can observe sunset at dusk, and Hilton' s Friday fireworks from the balcony. Super nice condo, highly recommended!

Ilikai Penthouse

Karen G. から Currumbin Australia, 12. January 2015

December, 2014日後に7日間滞在

Beautiful Penthouse. Fantastic Location. Spectacular Views

Home Away From Home!!

Jacoma M. から Suzuka Japan, 06. January 2015

December, 2014日後に4日間滞在

Home away from home!! (AMAZING VIEW)

Great Views and comfy living

Laura H. から Auckland New Zealand, 31. August 2014

August, 2014日後に7日間滞在

On the whole the apartment was fantastic for our needs. We were a party of seven, three couples and a 1 year old. The only let downs were the tired bathrooms and the toilet buttons and plugs that didn't work in the shower and sink, plus the air conditioning didn't keep the master or front double room cool at night, the fans were a must! We arrived after 10pm at night and our contact had fallen asleep so was late to meet us and let us in. We never saw him for check out as he didn't answer our calls so not the best in that regard. However the location was great to go shopping at Ala Moana, and a quick taxi ride into the main areas for dinner. The pool at the Ilikai isn't one you would want to spend much time lying around.

Nice view

Chau T. から San Jose United States, 13. August 2014

July, 2014日後に5日間滞在

Nice view and private property like a vacation home with fully furnish,5 minutes walking distance to Hilton private beach, Benihana, Todai, coffee house and 10 minutes to Ala Moana shopping center.

Amazing 8 nights!

Amanda D. から Auckland New Zealand, 30. July 2014

July, 2014日後に8日間滞在

We had 3 adults and 2 young children (4 and 6). The apartment is spacious, clean and beautiful to be in. The location is next to the Hilton Village and the walk to the lagoon is 100 steps. The Ala Moana beach is a 10 minute walk but worth it.

There is a walk around to Waikiki just follow the beach around from the front (beach side) of the Hilton.

Beds really comfortable. Master bed a bit short for us and we are tall. Two super kings though in the other room.

East to cook, washing and drying a breeze. Deck gets afternoon sun and is nice a cool to have breakfast on the deck in the morning and sun bath late avo. Highly recommend. I would stay here again.

Aloha !! Nice Penthouse.

Gyu S. から Los Angeles United States, 06. February 2014

January, 2014日後に5日間滞在

Everything was clean and luxurious with
spectacular full ocean view

Fabulous location / View / Clean

Ewa Beach United States, 04. December 2013

November, 2013日後に3日間滞在

This location is perfect because you actually walk 10 mins to the islands largest shopping mall and the beach is right in front of the hotel and Waikiki would be more like a 20 min. walk. This unit is very clean and is private. Relaxing and comfortable.

Lovin life in Waikiki

United States, 14. November 2013

October, 2013日後に4日間滞在

Everything was perfect. Great place, great time.
アメニティ
アメニティ
アメニティ
このコンドミニアムのアメニティのリスト
このコンドミニアムのアメニティのリスト
アウトドア

Poolside Bistro, オーシャン・ビュー, サンテラス, バルコニー, ビーチ, 共用プール, 屋外シャワー

エンターテイメント

DVDプレーヤー, テレビ

カルチャー

ダイアモンドヘッド・クレーター・ハイキング, ハワイアン・ルアウ, ブレイズデルコンサート・ホール、ハワイ劇場、ワイキキ・シェル・コンサートホール, ホノルル・アカデミー・オブ・アート, ホノルル動物園, ワイキキ水族館, 金曜夜のビーチでの花火

キッチン

コーヒーメーカー, トースター, 冷蔵庫, 料理用にしっかり設備の整ったキッチン, 耐熱皿, 鍋類, 電子レンジ
ビジネス

Business Center, Business Center | Computer (PC) , Business Center | Facsimilie, キャッシュ・マシーン(ATM), 郵便局, 銀行

リビング

Dining Room Table, アイロン台, セントラル・エアコン, テレビ, ヘアー・ドライヤー, 寝具用リネン、タオル、ビーチタオル, 洗濯機/乾燥機, 無料インターネット・アクセス

利便性

Fine Dining Restaurants, Hair Salon, Laundry Facility on Property, Poolside Bistro, アウトレット, バレーパーキング・サービス, 医療機関, 食料品店

地理的な

Next to Ala Moana Shopping Ctr, ハワイ・コンベンション・センター, ビーチ, ワイキキビーチ, 繁華街, 買い物施設
間取図
間取図 この物件の大まかな間取図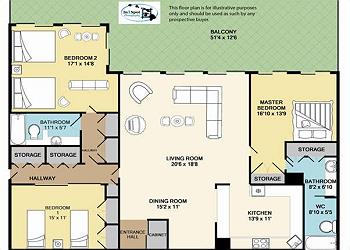 | | |
| --- | --- |
| Room | 部屋 |
| Hall | ホール |
| Kitchen | キッチン |
| Living-room | リビングルーム |
| Bathroom | バスルーム |
| Shower room | シャワールーム |
| Balcony | バルコニー |
| Terrace | テラス |
| Cloakroom | クロークルーム |
| Single Bed | シングルベッド |
| Double bed | ダブルベッド |
| Twin bed(s) | ツインベッド |
| Sleeper Sofa | ソファーベッド |
| Mezzanine bed (usually a mattress on a wooden parquet) | 中二階のベッド(通常は木製の寄せ木細工上のマットレス) |