検索
コンドミニアムの詳細& 料金の提案
予約する
ありがとうございます
Trump Waikiki Hotel 0901 Superior Studio City View 1K
素晴らしい価値!シティとマウンテンビュー付きキングサイズスタジオ、トランプならではの豪華設備
スタジオ for 2 宿泊者 (最大 2)
223 Saratoga Rd, Honolulu
予約係にお問い合わせください
解りやすくご説明いたします。
808.784.3410迄お電話下さい。info@gaiahawaiirentals.com
または お問い合わせフォーム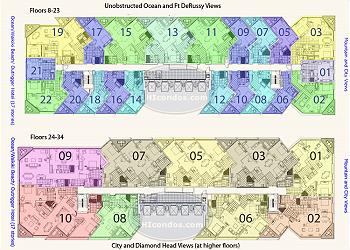 説明
トランプインターナショナル・ホテル&タワーのマウンテンビュー付きスタジオでは、定評あるトランプホテル・コレクションのラグジュアリーなご宿泊がお手頃価格で体験できます。

こちらの9階スタジオ物件にはキングサイズベッドが完備されていますので、ロマンティックなエスケープ休暇、出張、待ち望んでいたハワイアン・バケーションなどにパーフェクトです。大理石を寛大に使用したバスルームと高級キチネット、そして美しいマウンテンとシティの景観を満喫してください。

当物件では、広々とした窓、ラグジュアリーなインテリア、充実したキチネット、フラットスクリーンTV、DVD、iPod Dockなどをご用意しています。毎日のメイドサービスと ベッドメーキングサービスはお客様の宿泊料金に含まれていますので、ご心配なくおくつろぎ下さい!

トランプタワー滞在中、物件内で時間を過ごす時間が意外と少ないことにお気づきになるかもしれません。建物を一歩出ると、そこはワイキキビーチ、質の高いダイニング、ショッピング天国へとアクセスしています。想像できないほどたくさんのアクティビティがお客様をお待ちしています!

ご注意:滞在料金には建物内のアメニティー、毎日のメイドサービス、無料WiFiが含まれています。トランプでは一泊につき34ドルにてバレット・サービス(駐車サービス)を提供しています。ご希望のお客様はフロントデスクで直接お支払下さい。ご心配はいりません、ごゆっくりアイランド・スピリットをお楽しみ下さい。

ハワイ州GET & TAT ライセンス番号: 047-659-2128-01
ご住所

223 Saratoga Rd, Honolulu

バスルーム

1
お部屋の広さ

418 ft2

ベッド数、サイズ

1 King
このコンドミニアムのレビュー者
新婚旅行

たまたま安くなっていたので、購入した。部屋もきれいで、他に泊まったどのホテルよりもアメニティが充実してた。

Response from Asset & Management Int'l, LLC dba Gaia Hawaii Vacation Rental

20. 9月 2019

この度はGaia Hawaiiをご利用いただき誠にありがとうございました。 今回のご滞在に満足して頂いた事を大変光栄に思います。 またのご利用お待ちしております。 Mahalo, Gaia Hawaii

Amazing

We loved the exceptional customer service. After planning a wedding for months, all we wanted was to relax. From the moment we stepped out of valet to the hotel room the staff you feel welcomed and at ease. We will definitely be coming back. Gaia made the process very easy, anytime I had a question they were able to get back to me quickly.

Response from Asset & Management Int'l, LLC dba Gaia Hawaii Vacation Rental

13. 9月 2019

Aloha, Thank you very much for choosing Gaia Hawaii for your stay at Trump Hotel Waikiki. We are very pleased to hear that you have enjoyed the exceptional customer service by the Trump Hotel Waikiki. It was a pleasure having you as our guest, and we look forward to hearing from you again in the future! Mahalo, Gaia Hawaii

Great location and excellent room

I was lucky as I could book a room with a good rate at the last minute. The room was with a kitchen and many cookware (microwave, pans, dishes, glasses and coffee maker etc.) and it was cleaned up every day.

Response from Asset & Management Int'l, LLC dba Gaia Hawaii Vacation Rental

28. 6月 2019

Aloha, Thank you for taking your time to write a review for us. We are glad you liked our unit at Trump Waikiki Hotel as well as our rate. If you plan to stay with us again, please let us know. We look forward to hearing from you. Mahalo

Location, Location, Location

Joseph B., 24. June 2019

June, 2019日後に3日間滞在

They say in real estate it is all about location. This place has it in capital letters. Spacious room, wonderful bed a small kitchen unit, a bathroom (bigger than some motel rooms I've stayed in). But back to location across the street -like Fort DeRussey and only a block to Waikiki Beach. Restaurants were 5 Star and the pool fantastic.

Response from Asset & Management Int'l, LLC dba Gaia Hawaii Vacation Rental

24. 6月 2019

Thank you for your feedback. We are glad you had a great time here in Hawaii. Thank you!

Excellent Accommodation

TINA J., 04. June 2019

May, 2019日後に2日間滞在

Great Location, classy upmarket, friendly staff.

Response from Asset & Management Int'l, LLC dba Gaia Hawaii Vacation Rental

07. 6月 2019

Aloha, Thank you very much for your feedback. Please come again. Mahalo!

Luxury and exceptional customer service!

Michael H. から Murfreesboro US, 12. April 2019

April, 2019日後に1日間滞在

Due to a booking error we had to change the dates of our stay and they were able to do so without any hassle. This property has everything you would expect from a 5 star hotel, every person you meet is there to take care of any need you might have. This particular condo does not have a great view but is a very comfortable place to stay.

Premier camping with "just friends"

Amber W., 23. February 2019

February, 2019日後に1日間滞在

Oops, that was the title.@'

Trump Waikiki Hotel 0901 Superior Studio City View 1K

Yoshiaki S., 22. February 2019

February, 2019日後に4日間滞在

The trump hotel staff was professional conscious and welcomed us well

Good

RYOJI S., 19. February 2019

February, 2019日後に3日間滞在

Very Good. Our room have nice small kitchen but no eating table and chair.

Perfect hospitality

We stayed only 2 days but every staff is very kind and nice to us. The room is also quite clean. So we could spend very comfortable days here and would like to come back again.

fantastic

NEBOJSA P., 12. October 2018

September, 2018日後に9日間滞在

fantastic as always

Very Nice Hotel

Wendi B., 18. September 2018

September, 2018日後に7日間滞在

Very nice hotel and courteous staff. It was great having a fully stocked kitchen and they gave you all the bottled water you needed. The bathroom was clean with plenty of towels, very large tub, and fancy toilet. Maintenance came and fixed the refrig when it had a problem. Only drawback was booking through a third party so we couldn't change room when refrig kept making loud noise. We did get a better price, however, by booking through third party. Hotel was right by Waikiki beach but didn't have the touristy vibe to it as other hotels on the beach did. It seemed very sophisticated and more of a business class hotel. Our room didn't have ocean view but there were plenty of nice places in lobby to sit and enjoy view along with the infinity pool.

Fantastic Vacation

DUC VAN P., 26. May 2018

May, 2018日後に3日間滞在

We love Trump Waikiki Hotel with Excellent Services and the location that walkable to Shopping, Restaurants, Beaches. We love to come back again.

Wonderful stay

Dr Lisa J S., 26. March 2018

March, 2018日後に3日間滞在

I loved my room. Although it didn't have an ocean view, I was able to see the food truck court behind the hotel which I wouldn't have seen otherwise. It was the perfect place to eat after a long day of travel. I did have the pleasure of eating the wonderful breakfast buffet at the hotel a couple of mornings. It was very nice and guests get a discount, $30 all in. Although the hotel is not on the water, it is a very short walk to the beach and there is a beautiful view from the pool and patio. I loved my stay and appreciated the complimentary bottled water and pre-packed beach bags. I can't wait to stay here again.

Amazing Experience

Miranda F., 28. February 2018

February, 2018日後に7日間滞在

Fantastic location, Amazing staff especially Dean the leading doorman. So friendly.
Room was lovely so comfortable and the servicing of the rooms were great. Coming from inland country Australia to this was just brilliant.
Can't wait to book my next holiday.

Response from Asset & Management Int'l, LLC dba Gaia Hawaii Vacation Rental

22. 3月 2018

Thank you very much staying with us! Looking forward to have you as our guest again near future!

Great Room!

Brian F., 30. January 2018

January, 2018日後に5日間滞在

No Complaints at all. 5 star service!

First timer in Hawaii

Ivy Phuong T., 17. January 2018

January, 2018日後に5日間滞在

Room was very nice and clean and the hotel was in a great location. The staff was beyond nice and courteous! Really enjoyed our stay.

fantastic

fantastic

First Hawaii experience

Hideaki T. から Koishikawa Japan, 26. September 2016

September, 2016日後に1日間滞在

We reserve Gaia just before trip. so the price was very good deal.
the room was very good, more than enough.
at the next time, we want use Gaia to make best experience.

Great Experience

Ewa Beach United States, 06. March 2016

February, 2016日後に2日間滞在

The unit was beautiful and clean, the hotel staff was great and the management of the unit was also very helpful. We requested a late check out our last night and it was no problem since no one was coming in the night before. Trump has five star staff and service. The soaker tub was a huge benefit and the unit was quiet located at the end of the hall. We would definitely go back for out next staycation.

Great experience

Cambridge United States, 23. February 2016

February, 2016日後に1日間滞在

Great experience

Great location and great hotel

Michael K. から Winnipeg (Seven Oaks East) Canada, 22. February 2016

February, 2016日後に1日間滞在

Bathroom was huge, room was great, only downside was no balcony.

Great staff ...inferior view

William M. から Glasgow United Kingdom, 22. September 2015

September, 2015日後に6日間滞在

The room was as expected but the view was very poor and looked over a low budget burger and shrimp van site.

good!

Akiko O. から Bunkyoku Japan, 31. August 2015

August, 2015日後に6日間滞在

We could not see the oacean, but service was very good.

Holiday Hawaii

kamini R. から Auckland NZ, 07. June 2015

May, 2015日後に7日間滞在

The room had everything we needed, it was very clean and tidy. The hotel location was idea. Great service.

Mixed good hotel service with condo's function.

Ohtaku Japan, 23. February 2015

February, 2015日後に6日間滞在

Clean and functional. location is awesome. but do not expect too much, it's a lower class and lower level of Trump International Hotel.

Free self made Honolulu coffee was my favorite. and kitchen is also very useful for several days of stay. Sorry about no washing machine at the room I stayed.

Pool, Yin and Yo Cafe, BLT Stake House at 1st floor, values to try.

Beautiful Place, great location, friendly people, very upscale.

Martha G. から Fairfax United States, 16. February 2015

February, 2015日後に7日間滞在

Loved it..have been in Waikiki many many times. This was the best experience of all. Every detail was attended to, chilled cucumber water and cold towels at check-in, polite and friendly staff, very clean, great bathroom, fabulous bed and bedding, lovely pool, beach bags to go, etc. I'm a huge Trump fan, have stayed at many five star+ hotels! but this one was amazing...understated elegance. No crazy beach types running the halls. We hated to leave.

Disappointing.

Jennifer H. から Chicago United States, 04. February 2015

January, 2015日後に3日間滞在

The experience leading up to our stay was great. I had requested info on a 1br suite that was available on their website, Keith was super responsive and sent the info right away. Unfortunately someone else was working on the property as well and when I confirmed i wanted to move forward with the rental - Keith said it had already been rented. He then offered me a studio unit for a discounted price. No doubt, it was a good price for any unit at the trump. I called him to confirm that there was a balcony in the unit because there was no shot of one in the pictures he had sent over. He confirmed that the unit did in fact have a balcony, and went further to say that all units had balconies. With that I decided to move forward with the rental. They got the contract over in a timely manner and info regarding checkin as well.

Once we arrived at the trump, imagine how disappointed we were to find that the room had no balcony. I emailed Keith to let him know that there was no balcony and that we were disappointed - not expecting a refund or even a room change. Just letting him know that maybe he should do his homework on his rentals before misleading future guests. I got no response. Not even a quick, so sorry for my mistake, I will make note of it.

Clearly won't be using Hawaii 5-0 again...and will be sure to let friends and family traveling to Hawaii know to steer clear.

Perfection - but no view

Vancouver Canada, 10. January 2015

December, 2014日後に16日間滞在

We have stayed at the Moana, Hilton, Marriott and Renew in previous trips to Waikiki. This 'trumps' them all. Despite the lack of a view - and being the 'runt' of the Trump hotel (back - no balcony - no washer/dryer like the rest of the larger suites) this unit fit us perfectly. Every day we'd go the quick jaunt to the beach with our two Trump bags loaded with towels, water, the best spf 50 we've ever seen (we use Skinceuticals - this is wayyy better) little bags of complimentary fruit - and we'd spend the day in the perfect weather outside or under our beach umbrellas ($50 for two for the day) NOT a cheap 2 1/2 week stay - but a WONDERFUL time. No attitude from the front as we had arranged with Hawaii 5-0 - and twice daily room 'clean up'. Best EVER - better than the Trump SOHO in NY, the Ritz in Montreal or Shutters on the Beach in LA. Really lovely - and hopefully we'll be back!

Great service from the rental company and hotel

Henry L. から Vancouver Canada, 09. December 2014

November, 2014日後に8日間滞在

Was very skeptical booking through Hawaii 5-0 but did not regret it one bit. Rental company has some sort of arrangement with the hotel and they were very accomodating with a quick response and seemless transaction. Would definitely recommend others to them and consider them when I return

Not bad but

Koshigaya Japan, 08. October 2014

September, 2014日後に3日間滞在

we don't have to see agent office view at ?
Agent have to put the picture the hotel view.


FIVE STARS ALL AROUND!!!! Amazing Stay!!

MaryAlyce M. から BARROW United States, 12. July 2014

June, 2014日後に10日間滞在

We had an amazing time!!! Great room! More amenities than anyone needs! Wonderful food options! Room service at any time! Great work out room! Best massage ever! And to top it off, Trump International has THE BEST service!

Rent this room! Hawaii 5-0 was so easy to work with. They are TOP OF THE LINE!!!!

Great hotel

Vancouver Canada, 03. May 2014

March, 2014日後に7日間滞在

Great hotel and great room. Service from Hawaii 5-0 was great and so quick to book. Hotel was in a great location and it's amenities were excellent. I would highly recommend. It was our first time in Hawaii and the hotel made it perfect.

5 Star Stay on Waikiki

Los Angeles United States, 21. April 2014

April, 2014日後に5日間滞在

The Trump property was absolutely fantastic and very detailed oriented. From the arrival process where a concierge personally escorts you to check in to the cucumber water and freezing cold lemongrass scented towel provided to wipe away travel stress it couldn't get any better. The valets are super friendly and have great suggestions for day trips that are off the beaten path which they willingly share. And the beach bags they supply are great -- you literally don't have to pack anything for a day on the beach. I would stay at the Trump in a heartbeat -- and Hawaii 5-0 rentals was reliable, friendly and easy to work with.

No worry vacation

Diana C. から Vancouver Canada, 02. March 2014

February, 2014日後に12日間滞在

This is my second time staying at the trump tower. I loved it so much the first time I couldn't wait to come back again.
However, I had the pleasure of finding Hawaii rental 5-0 to help me with the whole process this time, and most importantly a better deal.
I was helped by Lais when contacting the rental agency, she was on to top of everything and very helpful.
Hope to return to Hawaii very soon
Aloha!!!




Wonderful stay in a fabulous property

Helen B. から Kensington AU, 14. February 2014

February, 2014日後に7日間滞在

I stayed in Room 901 of Trump International and would recommend this room and hotel to everyone. The room is larger than most rooms I've stayed in, in other hotels in Waikiki and it is very comfortable. Having a kitchen included is a great feature as is the large, marble bathroom with a good size bath and two sinks. The room looks out towards the city, so the view is nothing special but it's quite pretty at night, when everything is lit up.

The hotel isn't beachfront but the pool is great although it's not huge and there isn't any shade from the afternoon sun. The staff at Trump really add to the appeal of this hotel, especially the concierge service.

It was a very easy booking process and everything ran so smoothly from my initial enquiry through payment and check-in.

Trump Waikiki was a great place to stay.

Sheryl G. から RUVIGLIANA Switzerland, 05. February 2014

January, 2014日後に11日間滞在

The staff were wonderful and very helpful. The location for us was perfect and just a few minutes walk to the beach. The only complaint would be the pool which was too narrow for two swimmers. We also enjoyed the restaurants at Trump.


Aloha, Trump Waikiki Hotel

Brisbane Australia, 09. January 2014

December, 2013日後に6日間滞在

Thoroughly enjoyed our stay. The New Year's Eve trinkets were a wonderful surprise. The staff were very friendly, extremely polite & very helpful.

Trump is nice and clean

Mustapha Khemar B. から San Diego United States, 15. December 2013

December, 2013日後に5日間滞在

I come to Hawaii every 3 months for business and it's always been a great experience. If you don't mind the $$$, then you're fine. The staff is always helpful and nice. There's no self parking and so it's always valet. It's pretty pricey but it is what it is.
Cleanliness is empeccable! Bed is comfy and for the most part, quiet rooms. Overall, this hotel is well recommended for business people and for everyone else. If there's one thing that I'd like to add is a better size swimming pool.

The Waikiki Trump Trumps them All

Peter G. から Vancouver (North West End / Stan Canada, 09. December 2013

November, 2013日後に7日間滞在

This is by far the best place we have stayed in, on every scale ... comfort, cleanliness, staff and location.

Trump room 901

Dustin P. から Langley Canada, 18. October 2013

October, 2013日後に7日間滞在

I would definitely rent this property again. Hawaii 5-0 vacations provided exactly what was promised. Can't wait to go back. No complaints here.


Beautiful, spotless, comfortable, friendly staff, A++++++

Sydney Australia, 23. August 2013

July, 2013日後に8日間滞在

Sheryll was very helpful. She sent me a link of the room which was spot on. Replied to all my questions promptly about the room and location. The room was spotless. The hotel staff were very friendly and helpful at all times. The location was great, close to beach , shopping and restaurants. Would have loved an ocean view and balcony otherwise fantastic. Can't wait to come back. Will stay at Trump hotel again.

very accomodating..

Calgary Canada, 14. August 2013

August, 2013日後に4日間滞在

This was my first time dealing with hawaii 5-0 and my experience was more than amazing .. my room was ready early and they were able to accomodate me with staying late as my flight didnt leave til 10:00pm that night. I cant wait to stay with them again next time I go to hawaii

Great stay at Trump (just a couple of caveats)

Livermore United States, 21. July 2013

June, 2013日後に5日間滞在

This property was professionally managed and very well maintained. The kitchen is very well equipped. Because the unit is on a low floor (6th floor is the lobby), the view is more like a city/parking-lot view than a mountain view. Also, the mattress was much too soft for me. Aside from these, my stay here was very comfortable and smooth.

Can't ask for anything more!

Mustapha Khemar B. から San Diego United States, 14. July 2013

July, 2013日後に4日間滞在

Best experience so far! We had a last minute booking and Hawaii 50 have us a great rate, made our reservations easy and smooth.
Highly recommended!!!

Great 4 day Stay!

Inglewood Australia, 19. May 2013

May, 2013日後に4日間滞在

Really great stay. The hotel facilities and rooms are fantastic and luxurious. Service is attentive and friendly.

Wonderful experience at Trump Waikiki

Lori A. から Niagara Falls Canada, 01. May 2013

April, 2013日後に4日間滞在

The Trump Waikiki was fabulous, the staff were amazing and we would highly recommend this property! Lais from Hawaii 5-0 was wonderful too.

Over the top amazing!

Sue B. から Trail Canada, 06. March 2013

February, 2013日後に7日間滞在

The only reason i wouldn't tell my friends is that i might not get to rent next year as it would be full of my friend. This is an amazing stay; from great beds to great service all around - paradise! Thank you.

outstanding service and locatio

John C. から United States, 27. February 2013

February, 2013日後に2日間滞在

Hawaii 5-0 was very efficient and helpful even Presidents Day Weekend. The Trump service is outstanding. I had to change rooms and they called me,coordinated the move while I was out and I came back to my new room and all was transfered. The lobby is peaceful, unlike most Waikiki hotels, and the staff is so professional and friendly. Will use Hawaii 5-0 again and will stay at the Trump again.

Great place to stay in Waikiki

Markwam Canada, 05. December 2012

November, 2012日後に3日間滞在

The hotel is located closed to Waikiki's shopping district. Many good restaurants can be found closed by as well. The hotel staff are friendly, helpful and professional, exactly what you need for a carefree vacation. The room we stayed also accommodate with a kitchenette. So people can have the freedom to choose to have a simple homecook meal from the hotel.

Recent stay at Trump Waikiki

Ernest K. から Earlwood Australia, 11. July 2012

June, 2012日後に11日間滞在

The stay at the Trump Waikiki was comfortable. The only drawbacks were the lack of a decent swimming pool and laundry facilities. The latter not available in the apartment that we were in. Sheryll from the managing office deserves mentioning as her service in arranging our stay, was exceptional.

Great place to stay in Waikiki!

Roy H. から Pago Pago United States, 10. July 2012

June, 2012日後に2日間滞在

We enjoyed our stay at our Trump unit and we definitely will recommend you to our friends and family. The BLT Restaurant was a 4 star dining experience and the staff was great.
Roy & Jackie.

Great place to stay in Waikiki!

Roy H. から Pago Pago United States, 27. June 2012

June, 2012日後に1日間滞在

We had a great stay the first trip and our second trip was no exception. The meet and greet when you arrive and the easy checkin, the friendly staff that always address you by name made it overall a great experience when in Hawaii. We will definitely make this our home when we visit Hawaii,
Roy & Jackie

Great hotel! Will definitely come back again!

Canoga Park United States, 09. May 2012

April, 2012日後に3日間滞在

Excellent service. Very clean hotel. Full kitchen.

Pleasant surprises every day

Rita K. から Unionville Canada, 22. April 2012

April, 2012日後に4日間滞在

The room is not "huge", but it has everything you ever need and more. There're many good reasons that Trump is a 5star hotel.

Trump Towers

Botany Australia, 16. February 2012

February, 2012日後に4日間滞在

Brilliant hotel. 8 min walk to Waikiki central, but less crowded and makes for a nice stroll.

Fantastic room, perfect location, great amenities

United States, 23. January 2012

January, 2012日後に5日間滞在

My stay at the Trump condo was fantastic. The hotel is beautiful and the location is perfect, as you're in Waikiki but not in the heart of it, so the traffic is not an issue. The hotel staff is very friendly and professional. The room was spotless and inviting. I found absolutely nothing wrong with it and would definitely return.

Great stay at the trump

Mary G. から San Francisco United States, 08. January 2012

January, 2012日後に3日間滞在

50 vacations offered at great price for our stay at the trump. reservations was seamless and the hotel staff was excellent!
アメニティ
アメニティ
アメニティ
このコンドミニアムのアメニティのリスト
このコンドミニアムのアメニティのリスト
アウトドア

Infinity Pool, Poolside Bistro, サンテラス, バルコニー, ビーチ, ホット・タブ、ジャクジー, 共用プール

アメニティ

キングサイズベッド

エンターテイメント

CDプレヤー, DVDプレーヤー, ステレオ, テレビ

カルチャー

Diving, Surfing, Water Sports & Rentals, Water Sports & Rentals, ダイアモンドヘッド・クレーター・ハイキング, ハワイアン・ルアウ, ブレイズデルコンサート・ホール、ハワイ劇場、ワイキキ・シェル・コンサートホール, ホノルル・アカデミー・オブ・アート, ホノルル動物園, ワイキキ水族館, 金曜夜のビーチでの花火

キッチン

コーヒーメーカー, トースター, ミキサー, 冷蔵庫, 小さめのキッチン, 鍋類, 電子レンジ
ビジネス

Business Center | Computer (PC) , インターネット・カフェ, キャッシュ・マシーン(ATM), 郵便局, 銀行

リビング

Desk, アイロン台, エアコン, テレビ, ハイスピード・インターネット, ヘアー・ドライヤー, 寝具用リネン、タオル、ビーチタオル, 無料Wi-Fiアクセス, 無料インターネット・アクセス

利便性

Fine Dining Restaurants, Full Service Spa, Laundry & Dry Cleaning Services, Laundry & Dry Cleaning Services, Poolside Bistro, Room Service, YMCAフィットネスセンター, アウトレット, コンシェルジュサービス, バレーパーキング・サービス, ビジネスセンター, フィットネス・センター, ベイビーシッター・サービス可, ルームダイニングサービス, 医療機関, 食料品店

地理的な

ハワイ・コンベンション・センター, ビーチ, ワイキキビーチ, 繁華街, 買い物施設
間取図
間取図 この物件の大まかな間取図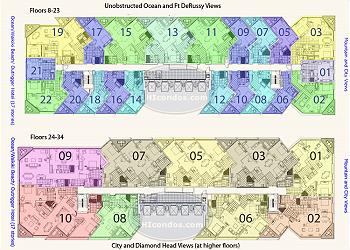 | | |
| --- | --- |
| Room | 部屋 |
| Hall | ホール |
| Kitchen | キッチン |
| Living-room | リビングルーム |
| Bathroom | バスルーム |
| Shower room | シャワールーム |
| Balcony | バルコニー |
| Terrace | テラス |
| Cloakroom | クロークルーム |
| Single Bed | シングルベッド |
| Double bed | ダブルベッド |
| Twin bed(s) | ツインベッド |
| Sleeper Sofa | ソファーベッド |
| Mezzanine bed (usually a mattress on a wooden parquet) | 中二階のベッド(通常は木製の寄せ木細工上のマットレス) |
Exact match:

Trump Waikiki Hotel 1116 Deluxe Studio City View 2D matches ベッドルーム (0.0), バスルーム (1.0), 海の前 , ビルの名前で選ぶ (Trump Waikiki), 短期、もしくは月極 , 小さな目なキッチン

スタジオ - for 4 宿泊者 (最大 4)

1泊*あたりの料金 $359 ~ $548 (税金・手数料別)

トランプのシグネチャースタイルとハワイのアロハスピリットが融合したサービス環境を体験して下さい。ワイキキのすべてのホットスポットに近くて便利です。広々とした当スタジオには2ダブルベッド、キチネット、大理石を使用したバスルーム、バルコニーが完備されています。

Exact match:

Trump Waikiki Hotel 1114 Deluxe Studio City View 1K matches ベッドルーム (0.0), バスルーム (1.0), 海の前 , ビルの名前で選ぶ (Trump Waikiki), 短期、もしくは月極 , 小さな目なキッチン

スタジオ - for 2 宿泊者 (最大 2)

1泊*あたりの料金 $349 ~ $409 (税金・手数料別)

ワイキキのラグジュアリー設備&サービス業界でもベスト、ワイキキの有名なホワイトサンドビーチは目と鼻の距離です。こちらの広々としたシティビュー付きスタジオはお客様の楽しいハワイアンホリデーまたはビジネスアドベンチャーに必要なすべてを完備しています。

ほぼ一致した検索結果:

Trump Waikiki Hotel 0808 Superior Studio City View 1K/1S matches ベッドルーム (0.0), バスルーム (1.0), 海の前 , ビルの名前で選ぶ (Trump Waikiki), 短期、もしくは月極

物件が存在しません。 小さな目なキッチン

スタジオ - for 4 宿泊者 (最大 4)

1泊*あたりの料金 $399 ~ $499 (税金・手数料別)

ハワイ随一の超高級五つ星コンドミニアム、トランプ・タワー・ワイキキの9階にある、ステュディオ・シティービューのお部屋です。

ほぼ一致した検索結果:

Ala Moana Hotelcondo 0814 Studio Ocean View - 1K matches ベッドルーム (0.0), バスルーム (1.0), 海の前

物件が存在しません。 ビルの名前で選ぶ (Trump Waikiki), 短期、もしくは月極, 小さな目なキッチン