検索
コンドミニアムの詳細& 料金の提案
予約する
ありがとうございます
Trump Waikiki Hotel 1116 Deluxe Studio City View 2D
シティビュー、2ダブルベッド付きデラックススタジオ、トランプならではの豪華設備
スタジオ for 4 宿泊者 (最大 4)
223 Saratoga Rd, Honolulu
予約係にお問い合わせください
解りやすくご説明いたします。
808.784.3410迄お電話下さい。info@gaiahawaiirentals.com
または お問い合わせフォーム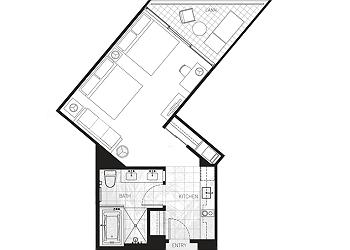 説明
トランプワイキキ・ホテル&タワーのスタジオコンドミニアムなら、ワイキキの楽しいアクティビティにラグジュアリーのエッセンスをプラスした滞在がお楽しみになれます。

こちらのシティビュースタジオ物件にはラグジュアリーと心地よさが融合されています。2ダブルベッドは最高の休日または家族旅行にぴったりです。毎日のクリーニング&ベッドメーキングサービス付き。クオリティの高いトランプでの滞在は他のコンドでは体験することはできないでしょう。

当スイートには、ゆったりサイズのワークデスク、高速ワイヤレスインターネット、フラットスクリーンTV、DVDなどの家具&備品が揃っています。大きな窓とプライベートバルコニーは当物件の素晴らしい特徴のひとつ。贅沢な寝具、iPod docs、柔らかいテリー織ローブなどのコンテンポラリーなインテリアをお楽しみ下さい。

ビーチからは通りを挟んですぐという好ロケーション。途中、ホテルのコンシェルジュから無料のビーチバッグが入手可能!最近修復されたワイキキビーチウォークのすぐ側なので、ブティック、ショップ、ダイニング施設や各種アクティビティへ気軽に立ち寄ることができます。

ご注意:滞在料金には建物内のアメニティー、毎日のメイドサービス、無料WiFiが含まれています。トランプでは一泊につき34ドルにてバレット・サービス(駐車サービス)を提供しています。ご希望のお客様はフロントデスクで直接お支払下さい。ご心配はいりません、ごゆっくりアイランド・スピリットをお楽しみ下さい。

ハワイ州GET & TAT ライセンス番号:006-966-8864-01
ご住所

223 Saratoga Rd, Honolulu

バスルーム

1
お部屋の広さ

501 ft2

ベッド数、サイズ

2 Double/Full Bed
このコンドミニアムのレビュー者
good room

Masami M. から Otsu-chi Japan, 19. September 2019

September, 2019日後に6日間滞在

Its very satisfie of our room.
But 11th flower is low jierarchy, and not ocean biew room.

Response from Asset & Management Int'l, LLC dba Gaia Hawaii Vacation Rental

20. 9月 2019

Aloha Masami, Thank you again for choosing Gaia Hawaii for your vacation here in Hawaii. We are very pleased to hear that you have enjoyed the accommodation of Trump Hotel Waikiki. It was a pleasure having you as our guest, and we look forward to hearing from you again in the future! Mahalo, Gaia Hawaii

Excellent family stay

Michael V., 13. August 2019

August, 2019日後に2日間滞在

Overall was excellent service level of room service and room and throughout the hotel all above and beyond experience.
Better than we have ever experience in Hawaii before
Will be back foreshore

Response from Asset & Management Int'l, LLC dba Gaia Hawaii Vacation Rental

15. 8月 2019

Aloha Michael, Thank you for choosing Gaia Hawaii for your stay at Trump International Hotel Waikiki. We are very pleased that you had a great experience at our unit. We look forward to hearing from you again! Mahalo!

Trump Waikiki Hotel Unit 1116

Sandra B. から Grass Valley United States, 21. May 2019

May, 2019日後に4日間滞在

SO EXCELLENT...This is the 6th stay at the Trump booked through Gaia. It is such a smooth process to set up..the facility is amazing. I go to visit my daughter in Honolulu and we stay here when I am visiting. this is the perfect unit for us with a little kitchen, beautiful balcony, and beyond comfortable beds, sofa & two closets for both of us. Can't say enough about the staff - staying twice a year we always see the same folks which speaks to the quality of this facility...they always remember us and what we like...from Dean (head valet) saying "welcome home" when we arrive; to the bell hop who takes our bags right up to the room; the check-in staff who are so lovely; our housekeepers come by twice a day & the unit is always spotless & supplies refreshed; also always love seeing Dawn at the Spa who sets us up with the best facials! Have already booked again this same room for October, 2019!!

Response from Asset & Management Int'l, LLC dba Gaia Hawaii Vacation Rental

07. 6月 2019

Thank you for taking the time to leave us a review. We look forward to serving you again. Mahalo!

Exceptional Service at the Trump Hotel

Amazing service and amenities. Would highly recommend to anyone wanting to be catered to by friendly staff.

Response from Asset & Management Int'l, LLC dba Gaia Hawaii Vacation Rental

07. 6月 2019

Aloha Patrick, we appreciate taking your time to write a review. We are glad you had a pleasant stay at Trump Hotel Waikiki. We hope to see you again in the future! Mahalo

perfect stay,thank you

welcome service is so great.smile,warm,polite.
perfect cleaned room.perfect kitchen and facilities.
hotel staff are so nice. everything is perfect to me.
beach is a little far, but staff give us a bag to bring to beach.
nice view,nice pool.We had a great time there.

I was relieved

MASAMI S., 28. March 2019

March, 2019日後に5日間滞在

I often stay here and I was very relieved .

言うこと無しのサービス!

NAOKO S., 11. March 2019

February, 2019日後に1日間滞在

新婚旅行で以前泊まったトランプに、今回も一泊することができ、とても嬉しかったです。今年は赤ちゃんも連れて行ったのでどうなることか心配でしたが、ベビーベッドやベビーグッズがちゃんとセットされていて助かりました。遠くに海も見えるお部屋で嬉しかったです!また利用します!

So nice

Hisao K., 07. March 2019

February, 2019日後に1日間滞在

We just stayed only one night.
This room is so nice.
We recommend this room to my friends.
Aamenities are not good smell, actually not for ladies.
So we can not use amenities.

It was the best trip.

Kaori D. から Nagoya Japan, 01. February 2019

January, 2019日後に3日間滞在

It was a trip that combined my husband and my daughter's birthday.Trump hotel is wonderful, we prepared cake and cookie for two people.
It was the first vacation rental, but the Gaia Resort was very politely.
Also, I would like to ask for us in Hawaii.


very good

KEIKO N., 28. January 2019

January, 2019日後に4日間滞在

very comfotable and satisfied

Trump Waikiki studio

Sandra B. から Grass Valley United States, 16. November 2018

November, 2018日後に4日間滞在

Excellent! Could not be better

grate!

JUNKO Y., 02. November 2018

October, 2018日後に3日間滞在

very good

Trump Waikiki room 1116

Sandra B. から Grass Valley United States, 21. May 2018

May, 2018日後に4日間滞在

Excellent stay!! Have stayed in this room for the past 3 years and it feels like going home! Everything is perfect & Beautiful!! Staff is amazing - really makes it a special stay - will definitely book again next trip...

Great!

The stay in the hotel was splendid.
All is the best.
I fell sick and had you extend check-out time free.
I was saved very much.
In addition, it wants to come.

Everything is good!

I am very satisfied with this room and I will come back next year.


Response from Asset & Management Int'l, LLC dba Gaia Hawaii Vacation Rental

19. 12月 2017

Thank you for telling us about your experience!

fabulous stay

DAWN B. から NANTWICH UK, 24. September 2017

September, 2017日後に4日間滞在

The room was fabulous and the service excellent as always. WouldWould u kd definitely stay here again as it's really practical with a kitchen on a quiet street close the beach. Pool is lovely if small and breakfast is super

Excellent

SHIHOMI W. から OTA-KU TOKYO Japan, 31. August 2017

August, 2017日後に4日間滞在

Every thing was excellent except several negative points for us. There was no washing machine and dryer in the unit, no coin operated machine in the hotel either like other condominium type hotel.
The fridge was small with no freezer. There was no dinning table despite the kitchen was fully equipped.
For these reason I did not give it 5 stars, but the room was very clean and comfortable. I recommend it to may friends.

fantastic stay

AKIHITO T. から setagaya-ku Japan, 24. August 2017

August, 2017日後に3日間滞在

The room was very clean and nice view.


As always...AMAZING!

Edmonton Canada, 13. August 2017

July, 2017日後に11日間滞在

This is our third stay and as always the Trump does not disappoint. From the staff to the accommodations to the amenities our stay was a 10 out of 10. the only negative (and really its not even a negative) is that i noticed a little wear in the building.

Trump Waikiki Hotel with 2 double beds

Sandra B. から Grass Valley United States, 28. May 2017

May, 2017日後に4日間滞在

This is my third stay through Gaia Rentals for the Trump hotel...Every thing about the experience is excellent: Working with Gaia staff who are very friendly & helpful; the Trump is amazing and it is so nice to reserve the same condo each trip (feels like our home away from home); the staff at this Hotel are the best I have seen so gracious and helpful...plus they always remember us from previous visits! Already looking at dates for next trip!

Great BD girls trip

Wilsonville United States, 27. April 2017

April, 2017日後に5日間滞在

Good location, close walking distance to many activities, restaurants, etc. Property nice and staff very helpful.

this is a very good hotel

PengCheng H. から SUZHOU China, 23. April 2017

March, 2017日後に6日間滞在

valuable hotel

???????OK

Higashimachi Japan, 07. April 2017

March, 2017日後に5日間滞在

???????????????????????????????????????????????????????????????????????????????? ????????????????????????????????????????????????????????????????

Facility nice, people not so

William F. から Albuquerque United States, 10. October 2016

September, 2016日後に1日間滞在

Perhaps it is the relentless pressure of great masses of guests flowing through the doors, maybe it was just a bad night. Whatever, bottom line I felt I was a big inconvenience to the dour ladies at the front desk. I hate it when you ask a question and get a "why don't you ask someone else?" response. OK, but a rental car? Is that a local mystery? And the line at the concierge was three deep.
Other properties manage to train their staff to a civil tone. And that unhelpful, harassed theme was repeated through the hotel. I won't be back.

Best part of my vacation

Dennis C. から Los Angeles United States, 01. September 2016

August, 2016日後に1日間滞在

First class.

great place to stay

Brian D. から Co K-ldare Ireland, 29. August 2016

August, 2016日後に9日間滞在

great property, possibly a little to quiet, if you wish for more lively surroundings then this may not be the place for you, otherwise a wonderful place to stay

Made our stay amazing!!!

Edmonton Canada, 06. August 2016

July, 2016日後に9日間滞在

The accommodations at the Trump were excellent but the service was what really surpassed our expectations and made our family vacation superb. The staff at the Trump were so willing to meet all of our needs and seemed genuinely happy to be working there. Not only were the amenities wonderful and the surroundings beautiful, but the people working there had such a great energy that it really made it feel like our paradise home away from home.

An excellent hotel

CHAI WAN Hong Kong, 06. July 2016

July, 2016日後に1日間滞在

A real 5 star hotel with 5 star experience

Trump waikiki 11th floor

Sandra B. から Grass Valley United States, 30. May 2016

May, 2016日後に4日間滞在

The property is amazing & staff really adds to the whole experience with their warmth and attention

Awesome!

United States, 10. May 2016

April, 2016日後に8日間滞在

Had a great stay here. Everything is as advertised, would highly recommend!

Perfect week ...look forward to a return

Ray D. から United States, 31. March 2016

March, 2016日後に7日間滞在

Had a great stay for a week at Trump Waikiki suite 1116 .. 2 adults and 2 teens. Room was very nice ,lots of room to move around. Kitchen was handy for snacks and breakfast. My girls loved the bathroom with open shower , bath tub and double sink. Patio was nice for siting out to have a drink and watch the action . Service around hotel and especially pool area is like no other hotel, always felt looked after and very safe . Trump Waikiki is in the perfect location.... Only issue is with the beds not really double more like twin and 1/2 had to get a cot for extra room . Pullout sofa was very nice but no room to pull it out . Look forward to a return !

Fantastic

Daryl B. から Adelaide Australia, 13. March 2016

February, 2016日後に7日間滞在

The apartment was everything promised and more! The beds were really comfortable.the bathroom was huge!

Good location!

Kazuei U. から Okegawa Japan, 14. October 2015

September, 2015日後に3日間滞在

We had first time by Vacation Rental.
And then we were have the good holidays.

Unforgetable Fantastic Living Experience

Ye G. から Shanghai China, 07. October 2015

September, 2015日後に3日間滞在

Excellent Service, especially for the welcome gift during the arrival at the Hotel. Extremely warming fast and good support when we ask for help when my wife's foot is hurt by the beach rocks. A very very nice and satisfactory experience.

Exceeded all of our expectations.

Tom M. から Brooklyn United States, 14. August 2015

August, 2015日後に7日間滞在

From the moment we were greeted by the valet to the day we checked out at the front desk, all the staff at Trump International Waikiki were super friendly and hospitable. They all made my family feel like royalty. Our boys loved the Trump kids Welcome pack and junior bath robes. The unit we stayed in was clean and well designed with high end finishes and appliances. If we ever revisit Oahu, we will definitely come back to Trump International without question. I personally don't agree with Mr. Trumps politics but I have to admit, he knows how to build and operate hotels.

??!

Yokohama Japan, 25. July 2015

July, 2015日後に5日間滞在

??????????Trunp!
??????????????????????
??????????


A splendid stay!

Yanashita A. から Tokyo United States, 24. July 2015

July, 2015日後に6日間滞在

In July, I stayed in two people with a daughter this year.
A very wonderful stay.
A comfortable room and bath.
I was satisfied.
In addition, the stay makes here, cards tower by all means.

great staff and location

Daisy L. から San Mateo US, 19. July 2015

July, 2015日後に7日間滞在

My husband and I stayed there with our two kids (13 and 11 years old). The hotel staff were all very friendly and accommodating. The location of the hotel was great-only several blocks from the beach and stores. The hotel room included a kitchenette stocked with all the necessary appliances. Although we did not cook often, it was nice to have the kitchenette to make breakfast. On our last day, we asked for a late check out and Hawaii 5-0 was so nice to accommodate. We loved our stay and would definitely return. Thank you!

Fabulous Service, food, and accommodation!

DAWN B. から NANTWICH UK, 22. June 2015

June, 2015日後に3日間滞在

Exceptional service from the personal greeting at arrival through breakfast buffet (krytsal was a super star!), gym, pool attendents and reception staff all went above and beyond. room was superb, spacious with 2 double beds and pull out sofa, awesome kitchen and a wow bathroom with a walk in shower. Housekeeping also wonderful (including turn down). Concierge offers beach bags, suncreen and water - the last 2 also free at the pool. gym had cold towels and water as well as free headphones. jogging maps available and Matt on reception was absolutely fantastic as he even kept our bags while we went for breakfast.

Trump - A truly great hotel experience

Cronulla Australia, 25. May 2015

May, 2015日後に7日間滞在

I really enjoyed my stay at the Trump Waikiki hotel. The friendly service, the central location (very close to beach, shops and restaurants), overall presentation of the hotel and spacious room made it a very pleasant stay. I would definitely recommend this hotel and hope to stay there again in the future. The beach bags (with towels, water, fruit and sunscreen) were very convenient along with close proximity to the bus to Ala Moana shopping centre.
The infinity pool is nice for adults but probably not the best pool for young kids to splash about in all day.
Lastly, I found Hawaii 5-0 Vacation Rentals to be very professional.

Loved everything!

Oliver Canada, 16. February 2015

January, 2015日後に10日間滞在

Had an amazing holiday with my sister in this luxury hotel. Everything we could have asked for and more!

Wonderful stay !

Hiroshi Y. から Jounan Japan, 10. January 2015

December, 2014日後に3日間滞在

We stayed for 3nights in Dec 2014, and were so much impressed with the hospitality !
We wish to stay next time as well !

Awesome Again!

Sandra G. から Edmonton (Heritage Valley) Canada, 23. December 2014

December, 2014日後に1日間滞在

This was our 3rd stay with Hawaii 5-0 Vacation Rentals at the Trump Waikiki on the 11th floor. The pictures are exactly as you will find it and the property description is accurate. The property is very clean and the beds are so very comfortable. The booking process is so easy and the management gets back to you very quickly. The contract is clear and easy to fill out. There is never a hassle at checkin because it is always looked after. They leave a little treat of Honolulu cookies for you upon your arrival! The amenities of the beach bag, spa products, daily services, fitness and business library and kitchenette with all the necessities etc are awesome. We also ate at Roy's just down the street - fantastic! I would recommend this unit to anyone. We will be booking for our 4th stay soon!!!! :)

Awesome Stay at the Trump

Jayne S. から Miramar New Zealand, 18. December 2014

November, 2014日後に7日間滞在

Fantastic stay really enjoyed from our welcome at check in to check out our stay was faultless
definitely will stay again soon

Trump waikiki

Calgary Canada, 28. October 2014

October, 2014日後に4日間滞在

The room was great. Service was amazing. Caters very well to famalies. Great communication throughout the stay with Hawaii 5-0. Thanks for everything!

Magnificent Stay at Trump

Susanne O. から Upper Coomera Australia, 31. August 2014

July, 2014日後に15日間滞在

What a fantastic room! It exceeded all my expectations and more. Hawaii 5-0 Vacation Rentals are a fantastic team and a pleasure to have dealt with. I highly recommend this fabulous room to anyone wishing to stay in Waikiki. You will not be disappointed!

Hawaii stay - July 2014

Narayana M. から Monash Australia, 09. August 2014

July, 2014日後に5日間滞在

Thoroughly enjoyed our stay at the Trump property. The staff were professional, the location was very convenient and the beach bags very convenient for the beach, Ala Moana shopping and the Diamond head walk (taxi to the start). The room was immaculate. I would definitely stay here again. The cost was very reasonable for a 4 person studio apt.

Just the best place to stay

Menai Australia, 23. July 2014

June, 2014日後に10日間滞在

Our stay at the Trump Waikiki was everything we were hoping for and more. It was a great location, extremely comfortable and clean with very comfortable beds. The staff went out of their way to help you and make you feel very welcome. Extra little touches like the packed insulated beach bags and free water helped to make it an extra special stay.

Great Hotel !!

Naoki S. から Ota-ku Japan, 22. July 2014

July, 2014日後に3日間滞在

Trump is always great! Service is perfect, Room is clean, Location is good! I truly enjoyed.

Everything we wanted and more.

Wilsonville United States, 14. May 2014

April, 2014日後に5日間滞在

Booked for a long weekend withtgd girlfriends. Perfect location and all the wonderful amenities of the hotel - couldn't ask for much more. The mgt company were very helpful too.

Waikiki spring break 2014

Chris D. から Sugar Land United States, 18. April 2014

March, 2014日後に4日間滞在

Our family had a great experience from start to finish @ Trump. Service there is awesome. The people @ Hawaii 5 0 were very helpful and we will definitely use them again.


Comfortable Stay

Kyoko F. から Tokyo Japan, 01. January 2014

December, 2013日後に2日間滞在

We stayed 10 days Kauai Island then moved to Trump which was a big difference in good sense. Very comfortable room and good services.

Would love to come back if only....

Kawasaki Japan, 21. November 2013

November, 2013日後に7日間滞在

My husband and I stayed in this property for one week. The room was clean and functional. It was smaller than I expected it to be...the photos can be deceiving yet it was quite spacious for a Waikiki studio.
The great thing about this property is that it comes with Trump Tower attache service. You just call them up with your request ( replenishing coffee, bath amenities, renting gym clothes and etc..) and you are serviced in minutes, no wait. Other staff at the hotel were very friendly and helpful as well.
Three things I found disappointing...pls fix the chest keeps opening. You just have to close it so carefully otherwise it slowly opens up. The bed mattress was too soft both for me and my husband and so were pillows. I asked for a foam pillow hoping it would be more firm but the ones housekeeping brought were just as soft. We've stayed at Kahala, Hilton and Marriott on Oahu on various occasions and by far the mattress at Trump Tower is the softest and difficult to sleep on. Of course if you love soft mattresses, this is the place.
Over all, we love this property given the excellent service, nice room and amenities and other wonderful facilities like gym, pool and restaurants...we would very much like to return in the future if mattress and pillow issues are somehow resolved...


3RD Party Booking

Louise I. から Brisbane Australia, 12. October 2013

September, 2013日後に9日間滞在

I normally book direct with the hotel, so I gave Hawaii5.0 a try and they were very professional, we had a great stay at the Trump Hotel as well as getting a really good rate would use them again.

Brilliant in every way

Harrington Park Australia, 01. September 2013

August, 2013日後に12日間滞在

Everything about our holiday was outstanding. Starting with booking our accommodation through hawaii 5-0 vacation rentals, staying at the Trump international is definitely the best hotel we have ever stayed in and everything about the process was easy. The service at Trump is of the highest standard. Always friendly, helpful and accommodating. They even surprised my daughter on her birthday with a complimentary piece of cake and a birthday card. What a great surprise!!! Our room was serviced to the highest level and we felt at home. The room was perfect, the pool was lovely and we were so close to the beach, bus and trolley. Concierge gave us printed directions where ever we needed to go and even gave shopping advice. We're very keen to get back to our second home... Mahalo Trump and Hawaii 5-0 rentals....

Great stay at Trump Tower in Waikiki

Robert D. から Boca Raton United States, 25. August 2013

August, 2013日後に4日間滞在

From the first call to book my trip with Hawaii Five-O vacation rentals until the final check-out at Trump Tower, everyone that I spoke with was very professional and courteous. The staff at Trump Towers is the best I have ever encountered. They really go the extra mile for their guests. The beach bag filled towels, water, fruit and sun screen was a wonderful service. Much better than the Hilton which makes you use towel cards for old raggedy towels and then charges guests if they lose the cards (as if anyone would want to keep those old Hilton towels). I can't say enough about Trump Tower. I have stayed at many 5 star resort hotels, and Trump is by far the best! First class all the way!

Great Location!

Joanne S. から Seattle United States, 31. May 2013

May, 2013日後に5日間滞在

Great spot to stay without paying high prices at beachside hotels. Staff excellent. Only complaint is construction going on we were not informed of. Also, pool area has very loud fan that sounds like your at the airport - so not very relaxing. If you spend your time at the beach you will be fine.

Our Great Vacation Everrrrr!!

Yumiko U. から lomita United States, 22. May 2013

May, 2013日後に3日間滞在

Once it took a long time for coming our car at valet it was like a 10 to 15 minutes, the hotel treat us a free for 3 days parking and there is a little treat at our room when we back. We are so surprised and so pleased for it. The overall hotel experience was sooo great! When we back to Hawaii we'll be sure to go back to Trump Int'l Hotel!!

Wonderful 3 days at Trump

Jacobo M. から United States, 29. April 2013

April, 2013日後に1日間滞在

My family and I very much enjoyed our stay at Trump Tower. Everybody was very professional, very friendly and attentive to us. The room we stayed in was complete with everything we needed which was very impressive. We have nothing negative to say about our stay and about the people who worked at the hotel. We would definitely recommend Trump tower to our family and friends.

Perfect Trip to Waikiki

Mill Valley United States, 22. April 2013

April, 2013日後に4日間滞在

Great stay at unit 1116 rented thru Hawaii 5-0! The room is new, clean, has two full beds, a great kitchen and bathroom. Overall we had a great stay. Service at the Trump was great. Booking was fast and easy. Proximity to the beach fine...only about a block further from where we have stayed before. We would definitely book this unit again! Thank you!

Great experience!

Donyale T. から Suwane United States, 17. April 2013

April, 2013日後に5日間滞在

I will definitely stay again.

Trump Waikiki Hotel Honolulu

Figtree Australia, 03. March 2013

February, 2013日後に8日間滞在

We had a wonderful holiday and I would highly recommend the Trump Waikiki Hotel and Hawaii 5-0 Vacation Rentals.
The staff were very helpful and courteous. The room was spacious and the beds and pillows were so comfortable. The kitchenette was lovely and very well equiped. The attention to small details was appreciated, such as bathroom scales, lighted makeup mirror and bottled water by our bedside nightly. We loved the gym and the fresh fruit and refreshing flavoured water provided for guests in the gym.
The only criticism that I have is that the swimming pool is small. It is narrow - only wide enough for 1 person to swim laps, it is not ideal for active children. We would definitely stay at the Trump Hotel again.

Fantastic

Angela C. から Nelson New Zealand, 27. February 2013

February, 2013日後に10日間滞在

The Trump Waikiki is a fantastic experience. We loved the location. Short walk through the park to the beach and right on the doorstep to great shopping. Close to all the action, but somehow in a quiet serene location. Our room 1116 was perfect for us. (Couple with 18 yr old son) Everything went very smoothly and we were lucky enough to get a free late check out on the last day as our flight didn't leave til 9pm. Stayed for ten nights and would definitely stay again and would recommend Hawaii 5-0 Vacation Rentals

5-Star All The Way

Steve A. から Anchorage United States, 23. January 2013

January, 2013日後に5日間滞在

Great! Fantastic! I will return/visit Hawaii 50 Vacation Rentals and Trunp Tower. The folks at Trunmp Tower were 5-star Group!

Perfect Stay

Vince M. から Balwyn Australia, 17. January 2013

December, 2012日後に4日間滞在

Everything was perfect! The location is within walking distance to everything. Booking thru Hawaii 5-0 vacations was very economical. The room is fanatstic in terms of facilities, cleanliness & size. Could not fault the service. In fact we were only meant to stay here 4 nights but decided to cancel our reservation at The Hilton Hawaiian Village to continue another 3 nights here! We have another 2 groups of friends already booked in for their June holiday on our recommendation! Definately the best hotel in Waikiki!

Great stay

Emily S. から Richmond Canada, 09. January 2013

December, 2012日後に16日間滞在

Great service

best service, best location, best stay in trump

Jane H. から Coquitlan Canada, 27. November 2012

November, 2012日後に5日間滞在

Very nice experience staying in Trump.
very friendly staff, good food, best location.
Hawaii 50 was awsome to coporate my change of rooms and very kind to give all the information.Thank you again Christine.

best experience away from home

Jane H. から Coquitlan Canada, 22. November 2012

November, 2012日後に2日間滞在

Everthing was perfect,except the bed, too soft for me, just my preference firm bed.
Excellent staff services,
And very good service from Hawaii 50 transfering the room.
Thank you again Kristine.

Very enjoyable. We have stayed at Trump four times now

Colin H. から North Balgowlah Australia, 23. October 2012

October, 2012日後に8日間滞在

Only issue is that flights from Australia arrive at 6.00am. You get to Trump at 7.30am and they won't let you have the room until 2.00pm. This shows no empathy for a customer that has travelled for almost 12 hours. It makes no sense to wait for the room for over 6 hours.

Hawaii 2012 June 19-29, 2012

Crystal J. から Raleigh United States, 11. July 2012

June, 2012日後に6日間滞在

We ABSOLUTLY LOVED your unit we loved the trump the unit was amazingly nice and the service was impeccable please don't be afraid and book this property.

Trump is Ace

Denise W. から Melbourne Australia, 08. July 2012

June, 2012日後に10日間滞在

My husband and I stayed with our two daughters aged 17 & 20. On arrival we received a very warm welcome from the staff and throughout our stay the staff were friendly and accommodating. The Trump is situated at the edge of the Waikiki beach strip which means it is a bit quieter but still an easy walk if you want to be among the hustle and bustle. Our condo was well appointed, perhaps a little small for four adults and their assorted shopping bags for a ten day stay, but as we hardly spent any time in it, this was not a problem for us.
We had access to all of the hotel amenities as well as full housekeeping.
The complimentary beach bags with towel, sunscreen, fruit and water were a lovely touch as was the complimentary poolside ipods, sunscreen and water.
I would highly recommend Trump, especially for adults with grown children.

Fabulous Stay

Vancouver Canada, 08. May 2012

April, 2012日後に4日間滞在

We had a great time staying at the Trump Hotel Waikiki. Our experience from start to finish was beyond what we expected. This made our Hawaii vacation extra special.

Never done a rental before

Blacklick United States, 24. March 2012

March, 2012日後に3日間滞在

We have never rented a property before. We have always booked through the hotel. The experience was perfect- no different than going through the hotel except the price. Would definitely recommend.

A splurge well worth it!

Pleasanton United States, 06. March 2012

February, 2012日後に5日間滞在

Right from the warm greeting by Julie on the lower floor, we knew we made a great decision booking at the Trump Waikiki. The staff was so amazing and friendly. Our room had a partial view of the ocean from the balcony. If there is anything slightly negative to say, it's that the full beds are too small. There were three of us and one of us slept on the couch. The room max was 4, but there was no comfortable way two of us could sleep in one bed (all sisters). If you are a couple and like to snuggle close when you sleep it will be fine. If you are friends, even close friends, you might find sharing the bed a bit too close for comfort. There could be slightly more soundproofing between the rooms (I could hear our neighbour preparing food in their kitchen area), but not enough to be an annoyance. The absolute best part of booking this room?! We were extremely fortunate and grateful to get a late checkout. Our flight did not leave until 11:35 PM and the staff and booking agents were kind enough to let us stay until our shuttle pick up at 8:30 PM! At NO EXTRA COST! We were lucky the room was available for a late checkout and appreciate being able to do so. Just another fine example of the service we received. Looking forward to splurging at more Trump properties in the future! Mahalo Trump Waikiki and Hawaii 5-0 Vacation Rentals!

excellent in every way from the time of arrival until departure

James H. から Milperra Australia, 01. March 2012

February, 2012日後に5日間滞在

great location, spotlessly clean, very comfortable rooms, privacy respected in every way - would stay again and again

P e r f e c t

Christian G. から Pacific Pines Australia, 26. February 2012

February, 2012日後に7日間滞在

I want to keep this as short as possible... The hotel was excellent, as you would expect from the Trump collection. Best service I have experienced for a long time, very professional and modern. Hawaii 5-0 Vacation Rentals is also a great business and I would certainly use their services again, they have earned my trust (a very precious commodity). THANK YOU TRUMP AND 5-0 FOR CONTRIBUTING TO AN UNFORGETTABLE HOLIDAY.

Just Perfect !

Nepean Canada, 14. February 2012

January, 2012日後に7日間滞在

We loved it

Fabulous stay at the Trump

Misty I. から Vancouver United States, 26. January 2012

January, 2012日後に4日間滞在

From first arrival, the valet to reception and maid service Trump Waikiki was so great to us and made us feel welcome and we felt the aloha spirit throughout our stay.

trump trip

Cindy K. から Ridgefield United States, 24. January 2012

January, 2012日後に9日間滞在

From the moment we walked in, we were completely wowed by everything available. Not one thing was missing. It really made our trip a fantastic one! We were esp. happy with the hospitality of the entire staff. Can't say enough good words. We'll be back!

Fantastic stay

Dunedin New Zealand, 15. January 2012

January, 2012日後に7日間滞在

Trump Waikiki is phenomenal. We had a fantastic stay in January 2012. We really appreciated all of the special extra touches made at Trump (eg leis, flavour-infused water and cold cloths on arrival, macaroons as a welcome gift, sunscreen snacks and water in the beach bags...) The pool was great for our toddler, but I can understand some people finding it too small. We enjoyed a great rate through Hawaii 5-0. However, compared to a previous stay at Trump, this room was smaller and the view was not as good. In the other room we had one queen bed and a fold out couch, which worked better for 4 people than the 2 small double beds in room 1116.

Our favorite.

Diane C. から United States, 07. December 2011

December, 2011日後に3日間滞在

It was our second time back here and it was even better than we remembered! All of the staff here are amazing, the service is fantastic, the property is beautiful and the location is extremely convenient. Just note that there is a hefty (~$28/night) overnight valet parking fee if you have a car.

BRILLIANT!

Caklingford Australia, 26. September 2011

August, 2011日後に6日間滞在

Loved our stay at the Trump. Great proximity to beach, shops and restaurants. We went through Hawaii50 holiday rental and do not regret it. they were professional the whole way. Would defintely stay there again.

excelent

Jim D. から Burnaby Canada, 12. September 2011

August, 2011日後に2日間滞在

Excellent!

Ashburn United States, 06. September 2011

September, 2011日後に2日間滞在

Amazing service from the rental company and from the hotel itself.

Ewa Beach United States, 28. July 2011

July, 2011日後に3日間滞在

Great Staff

Jared S. から United States, 07. April 2011

March, 2011日後に4日間滞在

pool vas VERY dirty (and small for property size)every thing else was great staff & service were exceptional


Highly Recommend

United States, 23. March 2011

March, 2011日後に11日間滞在

Second time we stayed at this location within the last year. Unit is in exceptional shape with attention to detail and any requests made to the hotel staff was handled immediately. Would definately recommend to anyone one who's looking for a luxurious location at a very reasonable price.

Absolutetly Fantastic!!!!!

Laura N. から United States, 08. March 2011

February, 2011日後に9日間滞在

This was by far the best vacation experience ever! From the moment we arrived at the Trump property, the staff was amazing and service exceptional. The Hawaiian style greeting was a lovely touch and the cold towel and fuit drink a refreshing welcome after a long day of travel. Upon arriving at our suite we discovered it was better than both the pictures and descriptions. Everything impeccable, bathroom was great and the kitchenette so practical and convenient. Even to the pool... we read some comments that the pool was small ... the pool is a new concept, if you look around the other properties, you only get sun in the afternoon, at the Trump, we were in the pool by 9am and you can be in the shade or sun... no fights for umbrellas (it's a fantastic area!) or chairs, you can relax in the hot tub or the pool, it has a wading area for the little ones... it's well designed for relaxation. We are not a pool family as our daughter gets skin allergies however, we all enjoyed the area so much and not a single skin reaction. Pool is enjoyable from sunrise to sunset. Location is the best, you have everything around you, we mean everything! Suite is cleaned daily and we even got a turn down service every night! It was a dream come true, the best experience ever, no doubt we will do it again and again, we are happy with our decision and will give it top ratings. The Trump makes you feel very special. We will post some of our pictures as well.

Wonderful stay in Waikiki!

Natascha P. から United States, 20. February 2011

February, 2011日後に7日間滞在

I loved the Trump Tower, there was absolutely nothing to complain about!

We arrived late in the evening and they had forgotten to put the crib up in the room for us, however they rectified that within 10 minutes and all was well. They had a really nice big rolling crib for my 1 1/2 year old son as well as a highchair we put on the lanai for eating in. The beds were doubles but great since there was one of us in each and soooo comfortable!

The hotel provided water, beach bag, fruit & towels and room and turn down service daily. The pool was actually great for my son because it had a nice ledge he could splash around on. On the pool deck they had sunscreen, kids diapers and water along with poolside dining service.

The location was great, right across the street from the Waikiki Shore hotel which is right on the beach. There is a Starbucks in the hotel across as well. I prefer the end by the fort de russy park as it seems a bit quieter and less busy on the beach compared to the area by the International Market. The concierge was also really great in helping us get dinner reservations and trolleys around the city.

All in all a great stay!

Thanks!




Maddy and Marisa

Marisa G. から Port Moody Canada, 31. January 2011

January, 2011日後に6日間滞在

Trump Waikiki

United States, 03. January 2011

December, 2010日後に7日間滞在

Pretty decent place to stay if you like downtown wikiki. But. the pool was more than dissapointing. Its a tub at max and the kids were quite dissapointed.
チェックイン/アウト
チェックインは午後4時、チェックアウトは午後12時(正午)となっております。
簡単なチェックイン
Code locks or personal welcome allow you to go directly to ...
アメニティ
アメニティ
アメニティ
このコンドミニアムのアメニティのリスト
このコンドミニアムのアメニティのリスト
アウトドア

Infinity Pool, Poolside Bistro, サンテラス, バルコニー, ビーチ, ホット・タブ、ジャクジー, 共用プール

アメニティ

ダブルサイズベッド

エンターテイメント

CDプレヤー, DVDプレーヤー, ステレオ, テレビ

カルチャー

Water Sports & Rentals, Water Sports & Rentals, ダイアモンドヘッド・クレーター・ハイキング, ハワイアン・ルアウ, ブレイズデルコンサート・ホール、ハワイ劇場、ワイキキ・シェル・コンサートホール, ホノルル・アカデミー・オブ・アート, ホノルル動物園, ワイキキ水族館, 金曜夜のビーチでの花火

キッチン

コーヒーメーカー, トースター, ミキサー, 冷蔵庫, 小さめのキッチン, 鍋類, 電子レンジ

ビジネス

Business Center, Business Center | Computer (PC) , Business Center | Facsimilie, キャッシュ・マシーン(ATM), 郵便局, 銀行
リビング

Desk, アイロン台, エアコン, セントラル・エアコン, テレビ, ハイスピード・インターネット, バスタブ&シャワー, ヘアー・ドライヤー, 寝具用リネン、タオル、ビーチタオル, 無料Wi-Fiアクセス, 無料インターネット・アクセス

利便性

Fine Dining Restaurants, Fitness Center, Laundry & Dry Cleaning Services, Laundry & Dry Cleaning Services, Poolside Bistro, Room Service, YMCAフィットネスセンター, コンシェルジュサービス, バレーパーキング・サービス, ビジネスセンター, フィットネス・センター, ベイビーシッター・サービス可, ミーティング/カンファレンス・ルーム, ルームダイニングサービス, 医療機関, 映画館, 食料品店

地理的な

ハワイ・コンベンション・センター, ビーチ, ワイキキビーチ, 繁華街, 買い物施設
間取図
間取図 この物件の大まかな間取図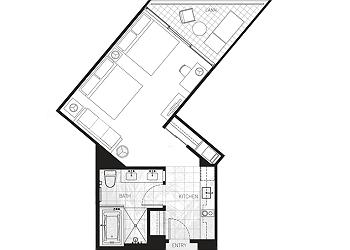 | | |
| --- | --- |
| Room | 部屋 |
| Hall | ホール |
| Kitchen | キッチン |
| Living-room | リビングルーム |
| Bathroom | バスルーム |
| Shower room | シャワールーム |
| Balcony | バルコニー |
| Terrace | テラス |
| Cloakroom | クロークルーム |
| Single Bed | シングルベッド |
| Double bed | ダブルベッド |
| Twin bed(s) | ツインベッド |
| Sleeper Sofa | ソファーベッド |
| Mezzanine bed (usually a mattress on a wooden parquet) | 中二階のベッド(通常は木製の寄せ木細工上のマットレス) |